CARBONDALE — Margarita Bartolo only spoke Spanish when she started elementary school in Cobden in the mid-1980s.
Her family had just settled in Southern Illinois, leaving behind a life of migratory farm work, and she was one of the only Latino kids in her school.
She often felt confused, alone and out of place.
She was separated from other students. She and her siblings were called racist names. With no English as a Second Language program available, she was often sent to special education classes, though she didn't need them. She was held back a year as she struggled to adapt.
"I hated school," she remembers.
But at summer school, things were different.
Each summer, Cobden and its surroundings swelled with migrant farm workers, who came to pick peaches, apples and berries.
Their children, meanwhile, piled onto buses bound for Unity Point School, in Carbondale, where they'd study math, reading, art, and most importantly, English.
Bartolo's was one of only two or three families that no longer migrated, she remembers, and migrant school meant a chance to reconnect with friends who had left Southern Illinois at the end of last summer's harvest.
It was also a chance to feel normal.
"No one was treated differently. We were all Hispanic. We were able to speak English and Spanish," she said. "I loved it."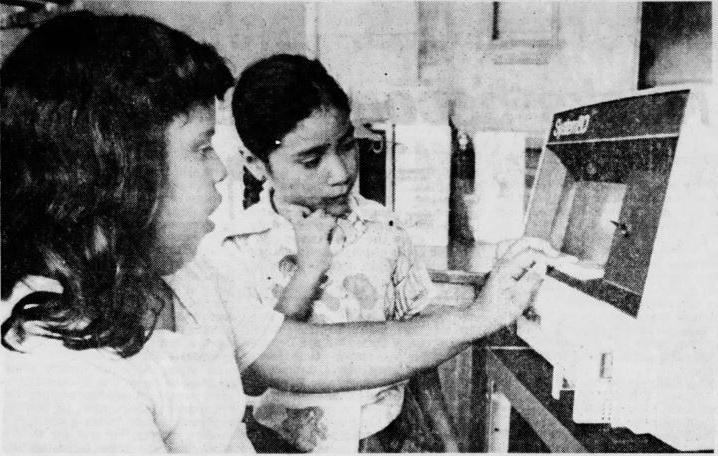 Some students were born in Mexico, to families that migrated. Others were Mexican-born and lived locally. Others were American-born to Mexican parents, often undocumented. At summer school, none of that mattered, Bartolo said.
Students were grouped by academic level, not age, allowing each to be proud of their progress without worrying about failing a grade. Bilingualism was encouraged. Children translated for each other, when teachers could not.
The Unity Point summer school, which began in the late '70s, was replicated across the country via the federal Migrant Education Program, which sought to close the educational gaps that migrant children face.
Lawmakers had been shocked into action by reporter Edward R. Murrow's 1960 documentary "Harvest of Shame," which showed the extreme poverty farm workers faced.
Meanwhile, studies showed that their children had the highest public school dropout rates in the nation, as their parents' movements for work forced them to change schools frequently.
Those interruptions left them constantly playing catch-up.
"It was hard for us because we didn't always end up in the same town," said Alma Gomez, whose family traveled between Southern Illinois and Florida each year. "Most of the time we were behind in the curriculum and just when we felt like we had caught up then we moved back to Illinois, and it was like, 'here we go again.'"
Like the Bartolos, the Gomezes were among the first Latino families to settle in Cobden.
At summer school, both Margarita and Alma remember seeing their migrant peers struggle.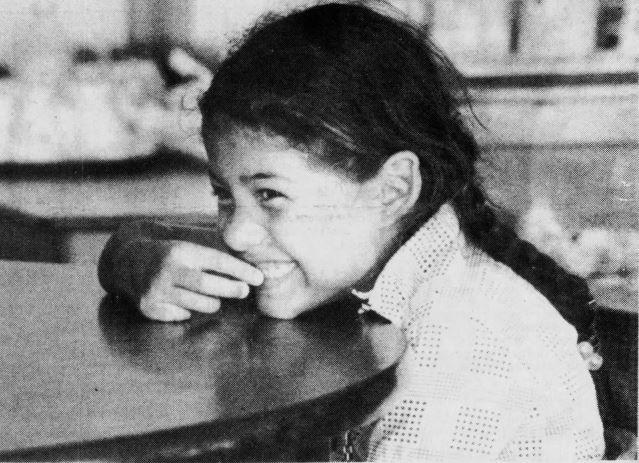 "There were kids who were older but were in the same grade or below, and I knew it was because of migration," Bartolo said. "A lot were 17 or 18 and were still sophomores in high school."
Often, she remembers, they lagged in both English and Spanish.
"I was so little then that I would have never thought of it, but my point of view now as an adult is that a lot of them might have dropped out of high school without it," Bartolo said of the summer help.
Beginning in 1980, the Unity Point program was coordinated by Dolores Koster, an English as a Second Language teacher at the school, who grew up bilingual in Texas.
Other teachers, who didn't speak Spanish, struggled to convince the migrant families to send their kids, she remembers.
But under Koster, it thrived.
"In the regular school year we might only have one or two migrant families, but we had as many as 90 students in the summertime," said Koster, now 83 years old and long retired. "It was something very unique in Southern Illinois at the time. There was really nothing available for them."
Students spent all day in the classroom, Monday through Thursday, during the two-month summer semester. On Fridays, they took field trips to tourist destinations like the St. Louis Zoo and the Gateway Arch and, without fail, to the beach.
Those beach trips are some of Bartolo's fondest childhood memories. But they also served an important purpose, Koster said.
"Swimming was one of the things the state wanted us to teach them," Koster said. "They had done studies and found the second highest death rate among migrant children was due to drowning. It would be so hot out in the fields and they might get into a pond without knowing."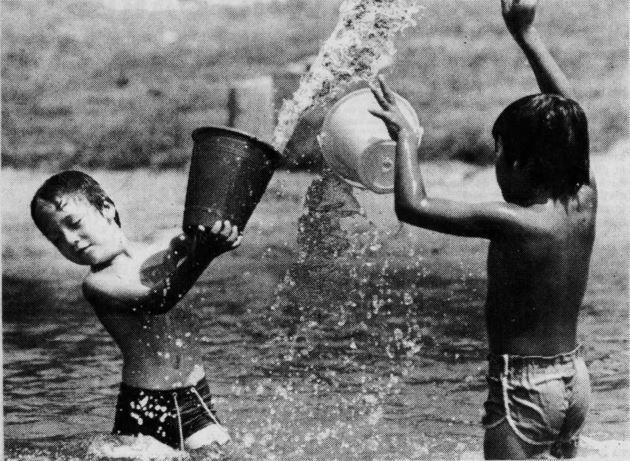 Southern Illinois University supported the program with free dental exams. Community volunteers did one-on-one reading tutoring. Jan Radtke, a local nurse, provided free physicals.
Evaluations submitted to the state tracked the program's progress, year after year.
"I felt that caring for them was very important," Koster said of the children. "Having an education was the only way that they would get out of that cycle of poverty."
Bartolo attended the program from late elementary through junior high school. Three of her four sisters attended it too, while her parents worked picking and packing fruit in Cobden.
Alma Gomez and her siblings attended, then worked in the fields and packing plants on the weekends with their parents.
Going to school, Gomez and Bartolo agreed, helped keep them away from that backbreaking work.
"Back then the labor laws were different. You would see 10-year-olds out in the fields, and at 13 you could work in the packing shed," Gomez said. "Kids in my generation, we knew how hard it was. We were out in the packing sheds 'til midnight, picking peaches in 102-degree heat. We knew it wasn't what we wanted to do."
These days, few migrant workers come through Cobden. Many field workers are settled in Southern Illinois, while others come each summer from Mexico on seasonal H-2A visas, which allow them to work in the United States during harvest season, then return home.
Unity Point's bilingual summer school ended around 1997, Koster said, as Cobden began its own summer program. That, in turn, ended around 2002.
Nationally, the percentage of ag workers who migrate within the U.S. is down about 60 percent since those days, said a 2016 report from the University of California Berkeley, due to an improving Mexican economy, staunch post-9/11 immigration controls at the southern border and increased enforcement that makes undocumented workers afraid to travel within the country.
COBDEN — In 2006, after an understaffed harvest left too much of Jeff Flamm's summer crop rotting on the vine, he turned to the H-2A visa prog…
There are still migrants in central and northern Illinois, who come from Texas and Florida to pick watermelon and squash, and de-tassel corn, said Miguel Sarmiento, coordinator of the southern region of the Illinois Migrant Council. And there are still a few summer schools focused on farm workers' children, in those regions.
But in Southern Illinois, where laborers move less, the Migrant Education Program has transformed.
During the summer, the federal MEP funding allows educators from the Illinois Migrant Council to provide regular in-home tutoring to any struggling child whose family moved recently for agricultural work.
Similar to caseworkers, the small team of educators covers around 80 children whose families are spread across Southern Illinois, the Metro East and southwest Illinois. If those families migrate again, the team uses a national database to alert educators in their destination of the children's academic needs.
The tutors also teach English and life skills classes to H-2A workers younger than 22, who spend a few months in Southern Illinois each summer.
"It helps them with the basics of life here: How to talk to your boss, how to shop at the store, how to be safe around pesticides and farm machinery," Sarmiento explained.
Ultimately, he said, that makes the visa program smoother for bosses and employees alike.
To Sarmiento, the U.S.'s investments in farm worker families, many of which include undocumented people, have clearly been beneficial.
"These people, in small towns like this, they energize their towns," he said, from his office in Cobden. "If you took the immigrants away from these towns, this would become a ghost town, like others you see in this region."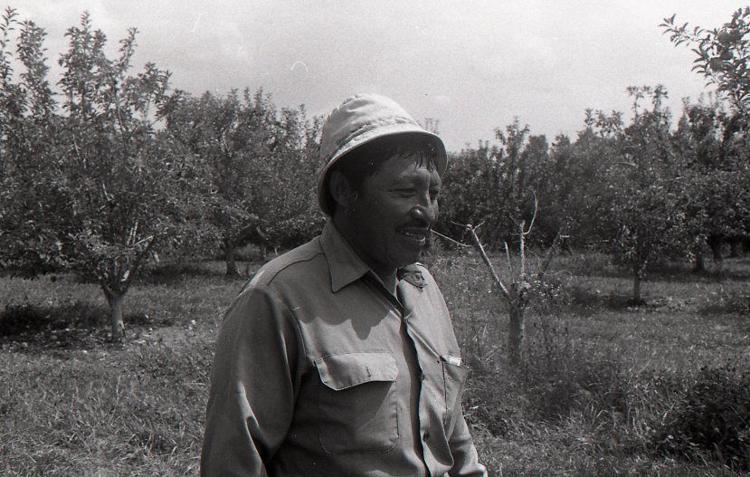 Dolores Koster continues to see the payoff, as her former students reach levels of education and career success far beyond their parents.
Gomez, 56, got her bachelor's degree from Southeast Missouri State University, and now teaches ESL at Anna schools. She has also served on the Cobden Village Board.
She still remembers her parents' sacrifices to give her those opportunities, and their disappointment when she took a job in the fields after high school, instead of immediately pursuing college.
"Now, I tell my students from pre-K to high school, education is your way out," she said. "Not every child is going to want to go to college. You can take a shorter career path, as an electrician, mechanic, or truck drivers, but it is still education."
Bartolo, now 44, has a bachelor's degree, and an art teaching certificate. She works as a bilingual parent liaison at Cobden schools, helping low-income families access government aid. She also runs the district's free summer lunch program and tutors students after hours.
Born to a mother with a second-grade education, three of the six Bartolo children have earned college degrees. One sister, Irma, is a Spanish professor at Michigan State University.
"I saw my parents struggle, so I'm always trying to help kids from this generation to have that opportunity to go to college," Margarita Bartolo said. "I see all these girls that I went to school with, all of their kids are thinking about going to college, and it makes me so happy to know that that cycle of working in the fields is ending."