DECATUR — Oboist and instructor Tina Nicholson had only one plan for a career, and as a professor of music at Millikin University, she connects with her students' passion.
"You shouldn't be a music major unless you just can't keep the horn off your face," she said.
"It is going to take a large chunk out of the School of Music," said Kody Myra, a freshman clarinet player. "It's going to be really hard replacing such awesome instructors."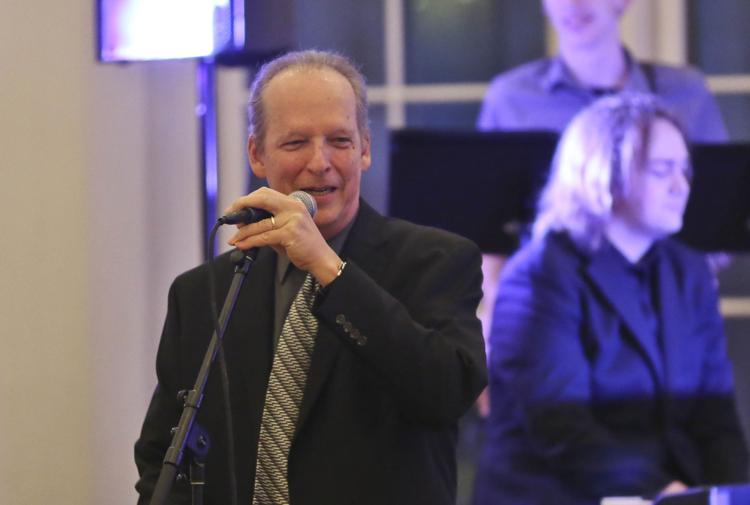 Not all of the instructors are leaving campus for good. As a trombone player, Shaw will continue to play in the bands and ensemble he has committed to, such as the Millikin-Decatur Symphony Orchestra, faculty shows, the holiday show Vespers, the fall musical and various brass groups in Decatur and Springfield.
"I'm looking forward to a lighter schedule and more time to focus on things I like to do," Shaw said. "It is a perfect retirement plan for me."
Reyman has been teaching for 37 years at Millikin. He began the same year as Shaw and Widenhofer. The school had its appeal for Reyman as a teacher and trumpeter, but he is looking forward to retirement as well.
"It's busy work here," he said. "It's the schedule that is taxing."
The instructors are often found at the college grading papers and recitals, preparing for or conducting a performance and supporting colleagues.
"Before you know it you're here all the time," Reyman said. "But it's been worth it to stay here."
Added Nicholson: "I think the kids think we live here."
Millikin's draw as a place where musicians can learn and thrive is well known. Shaw discovered Millikin while in graduate school at the University of Wisconsin.
"When I came here for my interview and saw the front of the music building where it says, 'Conservatory of Music', I was really surprised at what a strong music program Millikin had," he said.
Nicholson said the focus of the college has always been the students and teaching.
"It was just grand fun. Our colleagues are amazing people to work with," she said. "Everybody was trying to work to make it better."
The instructors know the music industry can be a difficult career, and that is part of the preparation for students in search of success after they have received their degrees.
"You have to find your way," Reyman said.
Millikin instructors, no matter the focus, utilize performance learning.
"We try to make the students rounded enough so they don't starve," Nicholson said.
Music students also learn to market and record their talent.
"How to work the business," Reyman clarified. "They are doing all kinds of things, working lights or sounds at live shows or touring agencies. And some are playing."
Myra has been a part of the Millikin-Decatur Symphony Orchestra, playing alongside the instructors.
"It is really cool to listen in and learn different techniques that I could use," said Myra, who has worked with Nicholson and Shaw. "They have been wonderful."
Brian Justison, the director of School of Music, said he will miss the instructors, but they also leave a legacy that will endure.
"It is a new era, but there's a lot of wisdom in these retiring faculty," he said.
Justison credits Forbes for a large portion of the vocal music education curriculum.
"He was able to foster the admiration and respect of generations of vocal music education students," Justison said.
The sudden passing of Widenhofer, who was 67, was a jolt for the faculty, Justison said.
"We are still recovering," he said.
Justison said he told the students they would need to continue the work Widenhofer, a jazz instructor, started.
"The path forward isn't going to be easy, but it's the only one we have," he told the students. "They way we can honor him is by doing what he would have done."
Widenhofer had been planning to retire this year with his colleagues, and his scheduled performances were turned into tributes for him.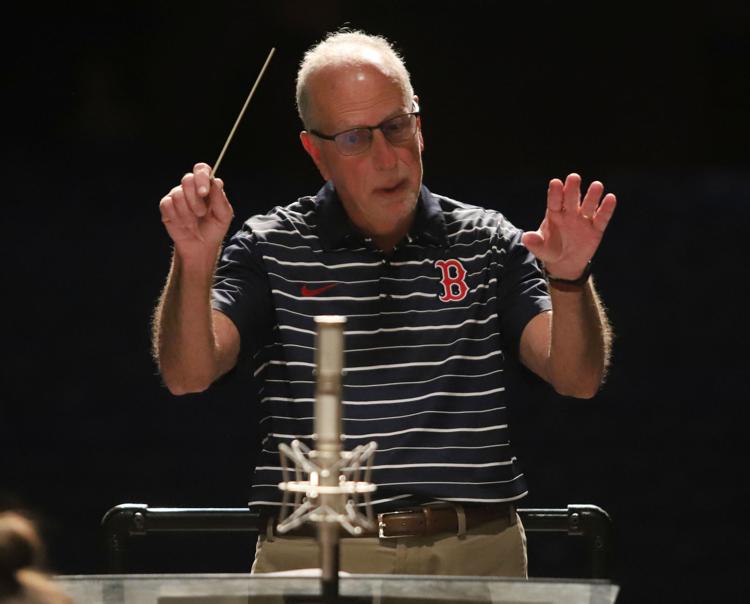 Such is the way of the School of Music, which has been a beacon for Millikin and the Decatur community for generations.
"And it will continue to go on," Reyman said.
The instructors noted change can be an opportunity as well, and the college has begun to hire new instructors.
Nicholson said that's OK.
"They won't remember our names in a year," Nicholson said. "And that's fine with me."
Contact Donnette Beckett at (217) 421-6983. Follow her on Twitter: @donnettebHR