NAMPA — Bette Dale Moore's classroom fills Liberty Charter School's hallways with music every day.
Her music even reaches the school's eighth-grade classrooms on the other side of the building. On Wednesday, several of those eighth-graders, along with some high school students, visited Moore to congratulate their elementary music teacher on her retirement after 33 years.
Moore's last day at Liberty Charter is June 14, and at her retirement party Wednesday afternoon, dozens of students and faculty showed up at the school's cafeteria to wish her well. One of them was Liberty Charter's principal, Becky Stallcop, who has worked with Moore for 30 years. Stallcop said Moore will be difficult to replace.
"It's tough when you've got a showstopper," Stallcop said. "And she's a showstopper."
Moore grew up with three siblings, including Canyon County Commissioner Tom Dale, and she said all of them took music lessons. Music was a big part of her life from the beginning. Her father was a choir director, and her mother sang and played piano. When she enrolled at Northwest Nazarene University, she said she knew she wanted to teach music.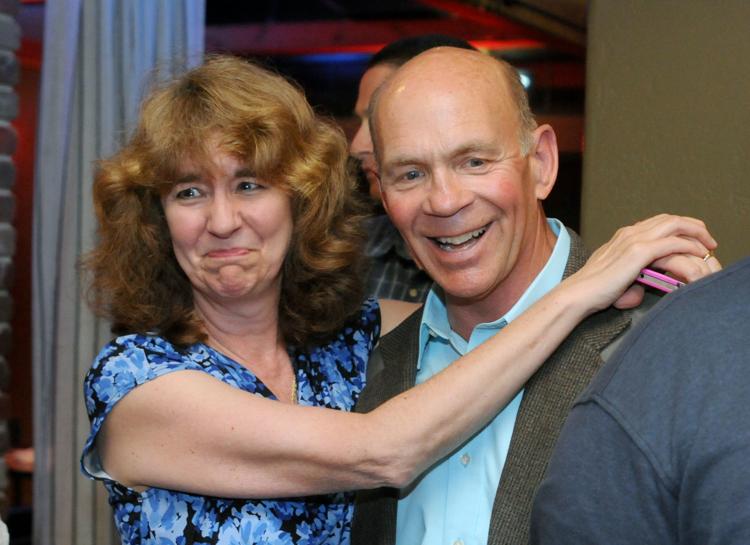 "I love kids," Moore said. "I love music. I love drama. So it seemed like a natural fit."
Moore majored in elementary music education at NNU until the university dropped the major, and she switched to elementary education. Even then, she said her interest in music was clear. 
"I had more music credits than anything else," she said. 
After graduating, Moore worked as a teacher in Meridian for three years in the 1970s. She took 12 years off to focus on her family, raising a son and a daughter, who both still live nearby. She resumed her teaching career at Lincoln Elementary School under Stallcop, whom she would follow through several schools over the next 30 years.
Moore said she stuck with Stallcop because Stallcop understood the value of letting her hold daily music lessons, where many other elementary schools offer music classes once or twice a week. Stallcop said she considers music to be a part of a well-rounded education and intends to keep music lessons as a daily class even after Moore retires. 
Incorporating drama into her music lessons is a big part of Moore's teachings, she said. Moore has written and directed several productions that are performed on an annual basis, some of which feature her current students.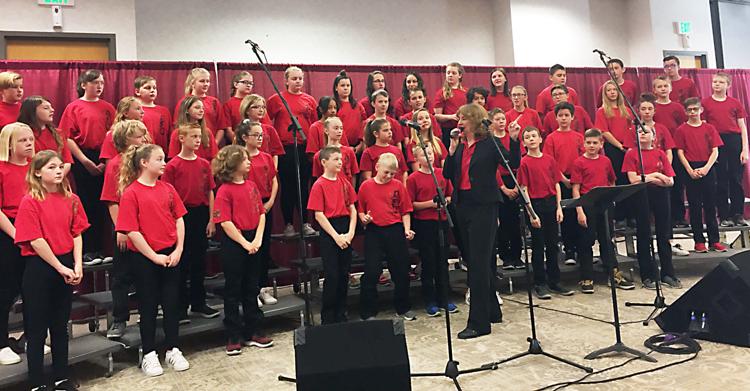 One production is a musical drama called "RAD," which stands for Race Against Drugs. Moore has been putting the show on for 29 years, featuring her own grade-school students. The cast has reached more than 200 children in some years, and over the rehearsals and performances, those students learn about drug awareness and prevention. 
Moore also directs a popular Easter pageant, "No Greater Love," through her church, which draws in thousands of audience members each year. The two-hour production, based on the story of the passion of the Christ, features a cast of close to 200, ranging from toddlers to seniors. Moore has directed the show for 35 years, and she said she is always changing the show slightly every year, adding new characters and songs to the production. 
Another faith-based production Moore directs is called "Treasure Cove," which is in its 18th year. Moore puts on two children's shows each month with a smaller cast of about nine adults, cycling through 119 stories based on Sunday school lessons. Moore wrote each of the 119 scripts and said she rewrites some of them slightly when it comes time to perform them again.
"Sometimes more than slightly," Moore said. 
Want more news like this in your email inbox every morning?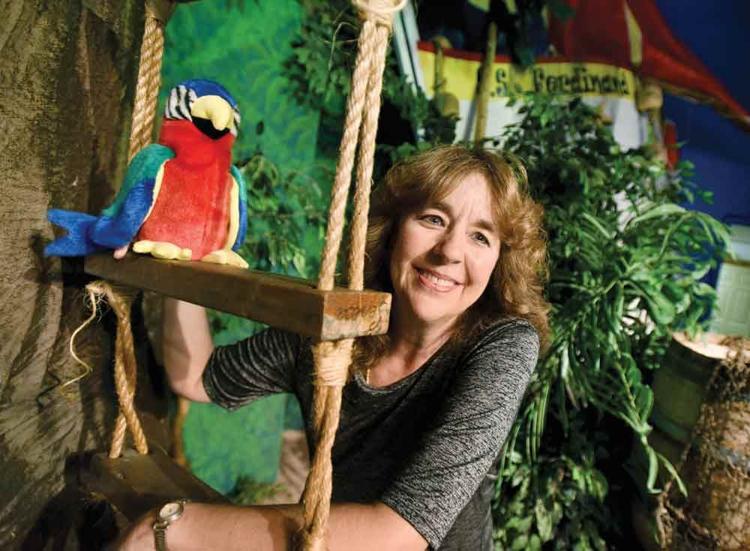 Moore spends hours writing every week for these shows along with other projects she's constantly developing, and she said she doesn't see that changing once she retires. She said people naturally find time to do the things they love to do, and she loves to write. 
But first, she said she plans to spend some time with her husband, Bruce Moore, traveling to the Carlsbad Caverns in New Mexico on their motorcycles. Moore said she decided to learn how to ride 11 years ago after her grandson was born, and her attitude on the road could not be more different from her husband's.
"When I ride, I always have this huge grin on my face," she said. "And I'm yelling, 'Woo hoo!'"
Moore plans to continue producing her shows after she retires, including RAD. She said the show reached the point of featuring more than 200 children for a few years when they allowed students from other schools to join the production. Looking forward, Moore said she hopes she can start doing that again to build the cast back up. 
"Even though I'm retiring from this, I don't plan on retiring from that," Moore said. 
Moore isn't saying goodbye to the classroom forever, though. After taking some time off to spend with her husband, Moore plans to be back at Liberty from time to time as a substitute teacher, Stallcop said. Moore's granddaughter is enrolled at the school now and is going into second grade.
"She's tied to this school," Stallcop said. "And the school is tied to her."
Moore said she will miss her students the most. They have made a huge impact on her life, and she said she tries to stay involved in their journeys as long as she can.
Along the way, Moore has grieved the loss of some of her former students. She remembers one boy she taught when he was a fifth-grader at Central Elementary. She said he really wanted to be a part of a dance featured in RAD, and although he was terrible at the choreography at first, he practiced hard at home and came back to rehearsals knowing every step and practiced with a huge smile on his face. 
"You're not supposed to be that good yet," Moore recalled saying to the boy at the time. 
About 10 years later, Moore found out the boy had died. She never knew the exact cause of his death, but she said it was drug-related. The story still brings her to tears to this day.
"That's why I get so passionate about this," Moore said. 
Moore's classroom is a happy place, she said, and she maintains her vibrant attitude whether she's talking to her students or adults. Her happiness is infectious, which is why so many of her students remember her and visit her years later, Stallcop said.
"I don't think I've ever seen her have a bad day," Stallcop said. 
Moore said she is able to maintain her energy and enthusiasm for her work because she feeds off the energy her students give her every day. More than anything, she said her positive attitude originates from her love for her job. 
"The classroom is a stage," Moore said. "And I love being on stage."
Erin Bamer is the city of Nampa reporter. Contact her at 208-465-8193, or ebamer@idahopress.com. Follow on Twitter @ErinBamer.