LOUISVILLE, Ky. (WDRB) — Jefferson County Public Schools and Simmons College of Kentucky are partnering in order to build more minority teachers and keep them in the county.
JCPS recently passed a resolution agreeing to the partnership. Superintendent Dr. Marty Pollio said the district has struggled over the years to hire and retain African-American teachers, so this partnership is part of the district's Racial Equity Plan.
Currently, 35 percent of the JCPS student population is African-American, but that drops to around 12 percent of JCPS teachers. The district's goal is to reach 18 percent by 2020 as part of its strategic Racial Equity Plan.
"Research supports that students have at least one teacher that looks like them or multiple teachers, and that improves achievement," Pollio said. "We want our teacher population to reflect our student population."
Pollio said the district has other proactive ways it intends to hire minority teachers, but he added that the partnership with Simmons College will "be critical" to reaching the goal.
"We believe we can be a catalyst in this area as it relates to our local school system and also across the state," said Dr. Frank Smith, Jr., executive vice president of Simmons College of Kentucky.
It will take time to build the program in phases and then have it approved and accredited.
The first phase in building the program will allow Simmons graduates to get into the JCPS classrooms quickly through a 12-week summer boot camp that is approved by the state.
"It will allow bachelor students from Simmons, whether they're graduating this year or they graduated in previous years, to become certified to be in the classroom," Smith said.
Smith said these graduates could have an array of bachelor degrees since the School of Education doesn't exist yet. The hope is to have the first round of certified graduates helping in JCPS classrooms by the 2019 fall semester.
There's no time frame for when the full accreditation process will be complete, but it could take years. When fully functioning, Pollio hopes the program will build hundreds of new teachers for JCPS over time, creating a pipeline of talent from across the country and a revolving door for those within Jefferson County.
"We could take students from Jefferson County Public Schools who are students in our high schools and begin to develop them as teachers through their coursework," Pollio said. "We'll give them the opportunity to go to Simmons College of Kentucky. And then they'll come right back to us and be a teacher in our system."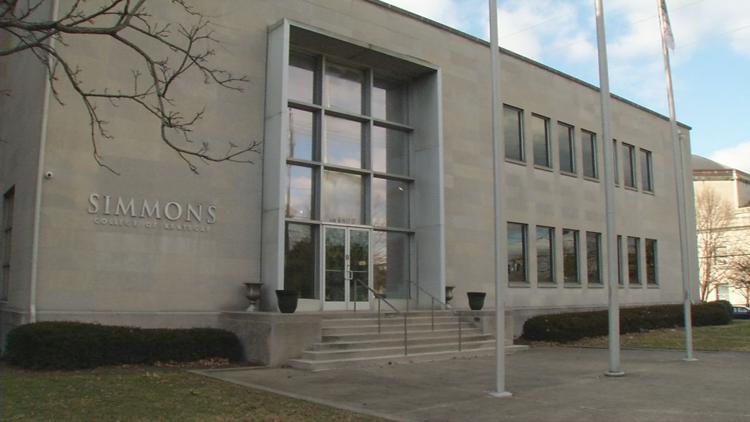 Once the School of Education is up and running, those students will have direct access to JCPS for their required observation hours and student teaching. Upon graduating, they could have offers waiting from the school district.
Smith said as the school recruits students, many express an interest in becoming future teachers. So they believe the program will be successful. Smith said 50 percent of African-American teachers graduate from historically black colleges and universities, so having this partnership between Simmons College and JCPS is a significant benefit to the children and to Louisville.
Related Stories:
Copyright 2019 WDRB Media. All Rights Reserved.